Jamie Lynn Spears' 'How Could I Want More' Is Pretty Good - Listen!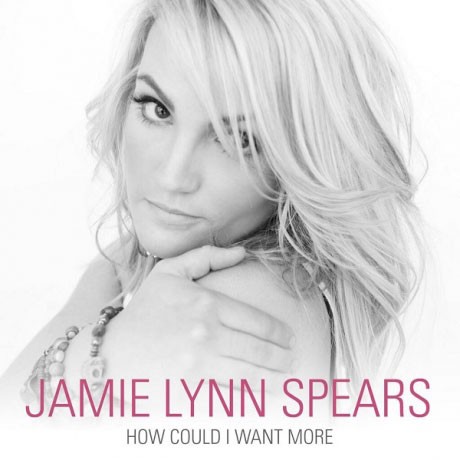 Jamie Lynn Spears is making a comeback as a country singer. The 22 year old, who once starred in her own Nickelodeon show "Zoey 101," dropped out of the spotlight after announcing she was pregnant at age 16 by her longtime boyfriend.
After the 2008 birth of her daughter Maddie Briann Aldridge, Spears moved to Nashville, TN, in 2010 to focus on a career as a singer/songwriter. She just released her debut single "How Could I Want More."
The song features lyrics such as: "Treats me like a princess, lets me have it my way / I could tell he's hanging with every word that I say."
Spears is also featured on her big sister Britney's upcoming album "Britney Jean," which drops Dec. 3. The country star recently told E! News that music "is "like my second baby."
Spears' fiance Jamie Watson inspired her to write the song. "He has stuck with me thru it all! I mean #howcouldiwantmore???" she tweeted.
She posted on Instagram: "Surprise!!!!!! On itunes now!!!! Go get it- RIGHT NOW!!!!! This song means a lot to me... Hope it does to ya'll as well!! Love y'all!!"
Watch the video below: