Jamie-Lynn Sigler Reveals Her Baby Bump At Santa Monica Event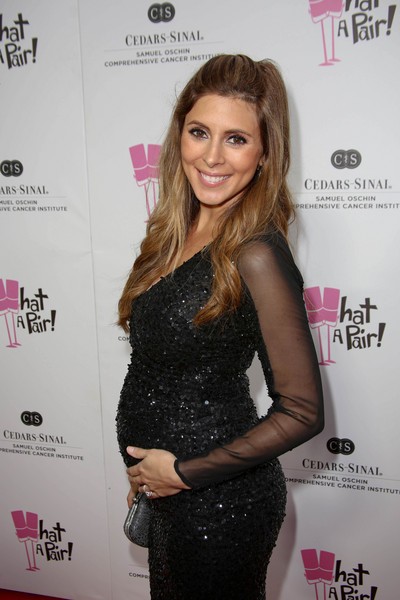 We spotted Jamie-Lynn Sigler at the 11th Annual "What A Pair" celebrity concert in Santa Monica, Calif., sporting a new accessory: a baby bump!
The actress was glowing in a black sequined gown with sheer sleeves. The hot mama-to-be posed for photos with a big grin on her face while she gently held her tummy.
The former "Sopranos" star revealed in February that she and baseball player Cutter Dkystra are expecting their first child together. The couple (she's 31 and he's 23) have been dating for more than a year and got engaged in January.
The actress was married once before, to her manager A.J. DiScala, but they divorced in 2005.
Sigler stars in the NBC comedy "Guys With Kids" opposite Anthony Anderson. Since her stint on "The Sopranos," she has appeared in several shows, including "Entourage," "Ugly Betty," and "Drop Dead Diva."