Jamie-Lynn Sigler 'Hearbroken' Over TV Dad James Gandolfini's Death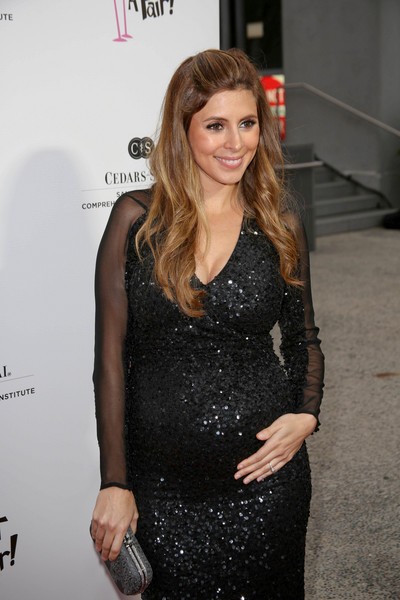 Former Sopranos star Jamie-Lynn Sigler, who played James Gandolfini's daughter Meadow on the hit HBO series has spoken out over the recent death of her TV dad, saying she's "heartbroken" over the loss.

Gandolfini died suddenly from a massive heart attack Wednesday night while on a trip to Italy with his family for both leisure and to attend the Taormina Film Festival in Sicily this weekend.

"This news has left me heartbroken," the actress says. "I can only imagine the pain his family feels at this time, and my heart goes out to them.

"I spent 10 years of my life studying and admiring one of the most brilliant actors, yes, but more importantly, one of the greatest men. Jim had the ability, unbeknownst to him, to make you feel like everything would be alright if he was around. I treasure my memories with him and feel so honoured that I was an up close witness to his greatness."

Former castmates Edie Falco, Lorraine Bracco and Steven Van Zandt have also released statements on the actor's death; as well as World War Z star Brad Pitt, who starred alongside the late actor in films True Romance (1993), The Mexican (2001) and Killing Them Softly (2012).

"I admire Jimmy as a ferocious actor, a gentle soul and a genuinely funny man," Pitt said in a statement. "I am fortunate to have sat across the table from him and am gutted by this loss. I wish his family strength and some semblance of peace."

Gandolfini was reportedly having a "marvelous" time on the trip, and was spotted in good spirits at dinner shortly before his death.

The star collapsed in his hotel room later Wednesday evening and was rushed to the hospital, where doctors tried for 40 minutes to resuscitate him, according to TMZ.