Jamie Lee Curtis Selling 'Halloween' Memorabilia For Charity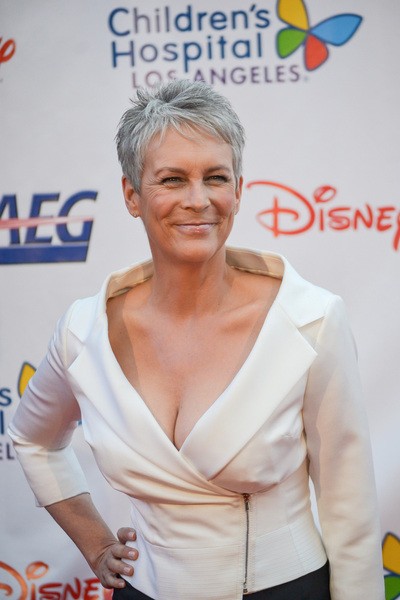 Jamie Lee Curtis is auctioning off items from the set of her classic horror movie Halloween to raise money for the Children's Hospital Los Angeles.

The True Lies star, who made her movie debut in the 1978 film, is donating a handful of memorabilia, including the iconic mask worn by murderer Michael Myers and the original clapboard used during filming, to bosses at fan convention HorrorHound to help raise funds for the California medical centre.
 
The items will go under the hammer in Indianapolis, Indiana on November 18th and 19th.

She tells Jay Leno, "I'm on the board of Children's Hospital Los Angeles and I thought, 'I know... I will go to this convention and sign memorabilia, bring stuff to auction, all for Children's Hospital of Los Angeles.' And so this November 18 and 19... I'm going to go to HorrorHound in Indianapolis and I'm gonna sign anything people put in front of me... And there's gonna be a Children's Hospital tin and the money is gonna go in there.

"And I'm bringing... the original clapboard from 1978... and signed masks, signed by everybody who's still alive involved in the movie. It's gonna be a fun time."

And although Curtis insists many of the pieces have sentimental value for her, she is glad to rid the clutter from her home.

She adds, "There's a point, where you walk into somebody's house and all you see is posters of movies that they did or Oscars or awards that they have on the shelf... I'm famous enough, the last thing I need to do is remind you that I'm really famous."