Jamie Lee Curtis Makes Menswear Sexy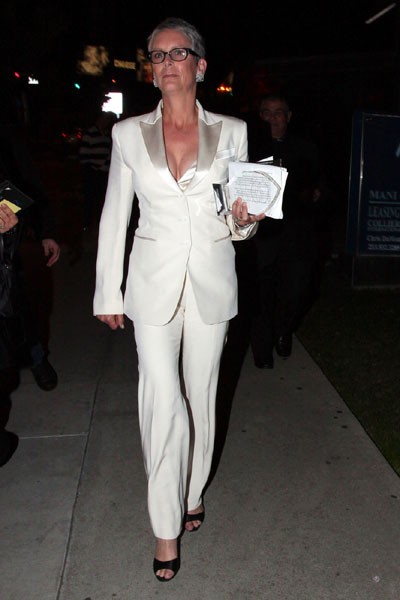 Jamie Lee Curtis wore a white tuxedo suit for dinner at BOA steakhouse in West Hollywood yesterday. She's looking pretty good for 52, don't you think?
Jamie's topless shot in "Trading Places" recently came fourth in a new poll to find the most paused movie moments.
She stars in "You Again," which is now on on Blu-ray and DVD. In the film a high-powered PR professional discovers that her brother is about to marry the woman who made her high school life a living hell.