Jamie Lee Curtis, Jane Fonda Take Aim At Oscars 'We Saw Your Boobs' Song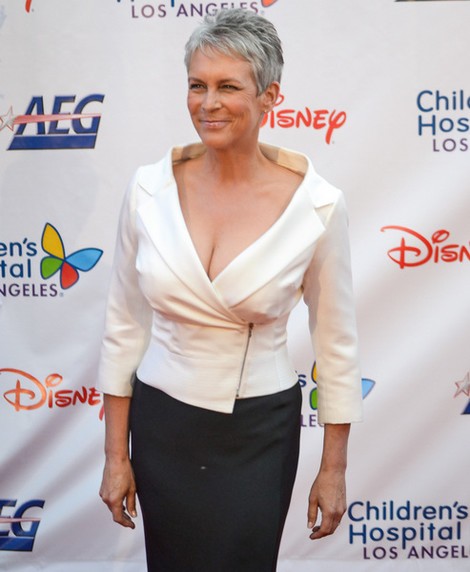 It's no surprise that Seth MacFarlane offended some viewers while hosting the Academy Awards last month. The "Family Guy" creator is known for his crass humor.
Just days after the Parents Television Council called on Oscar bosses to make sure MacFarlane doesn't host again, Jamie Lee Curtis came forward to express her distaste for the funnyman's performance.
In particular, Curtis was offended by the "We Saw Your Boobs" segment in which MacFarlane poked fun at past and present Best Actress Oscar winners for baring their breasts on film.
 
Curtis wrote on the Huffington Post: "As an Academy member, as the child of former Academy members and as a woman, I expected more from the best that the movie business has to offer. The Oscars are about honoring art and artists.
 
"The 'boob' song, as it will be known in perpetuity, may go down as the highest-rated Oscar number in history, but at what cost? I'm sure public executions would get big ratings too, but is that what the Oscars are truly about? Ratings? When did they turn into a 'roast'?
 
"At least at a roast you know what's in store. What if actors and actresses stopped attending the Oscars because it was deemed open session to ridicule and parody them? Would the Academy be so cavalier then?
 
"What we will be talking about is Seth's lack of class and a 14-year-old boy's derogatory word for one of the most beautiful, motherly and literally nurturing parts of the female form."
Jane Fonda was also upset with MacFarlane's jokes. On her blog she wrote:  "What I really didn't like was the song and dance number about seeing actress' boobs. I agree with someone who said, 'If they want to stoop to that, why not list all the penises we've seen?'"
But not every woman in Hollywood was offended. Halle Berry, who was featured in the "We Saw Your Boobs" segment, made light of the situation. She said: "He did what he wanted to do. That's his brand of comedy and people will love it and they will hate it. I thoroughly enjoyed the show... It takes so much to offend me these days after all the things that have been said about me, to me, so I didn't feel offended by that boob song."