Jamie Lee Curtis Has 'Compassion' For Lindsay Lohan

Jamie Lee Curtis feels "compassion" and "empathy" for her Freaky Friday co-star Lindsay Lohan following her recent release from jail - insisting the young actress was "thrown into the public eye" too young.

Lohan, who shot to fame at the age of 11 with a role in The Parent Trap remake, has been mired in controversy in recent years and her troubles culminated in a two-week jail stint this summer stemming from a 2007 DUI arrest.

Curtis worked with the actress on her second movie, 2003's Freaky Friday, and admits she is sad to hear of Lohan's recent problems.

She tells OK! Magazine, "I just have compassion... What I have is compassion that a young child is thrown into the public eye and then has the media onslaught attached to it. Now, she's made choices, I've made choices. We all have to live with our choices. But I feel empathy."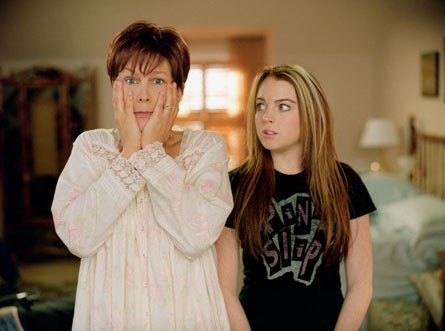 Click Here For More Jamie Lee Curtis Pictures