Jamie Foxx Says Katie Holmes Dating Rumors Are 'Quite Hilarious'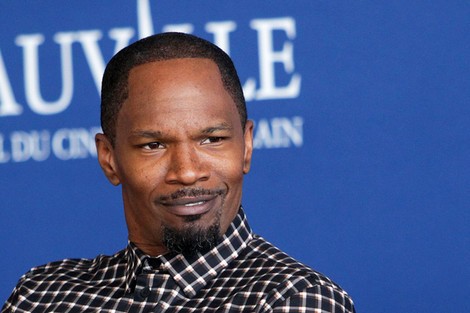 Jamie Foxx has responded to gossip claiming he's dating Katie Holmes, telling the press the rumor is "100 percent not true."
Several sources told In Touch Weekly that the couple have been dating for a while and were even spotted together at an event in The Hamptons, New York, in August.
In response to the speculation, Foxx told Entertainment Tonight:  "The rumors are 100 percent not true. In fact, it's quite hilarious because we simply danced at a charity event along with a lot of other people."
The actor co-starred with Holmes' ex-husband Tom Cruise in the 2004 film "Collateral." Foxx, meanwhile, is currently shooting "Annie" in New York City - a place Holmes calls home.
The actor is also making his superhero film debut playing Electro in the highly-anticipated "Spider-Man" sequel next year.