Jamie Foxx Powers 'Spider-Man' Villain Rumors - Could Be Cast As Electro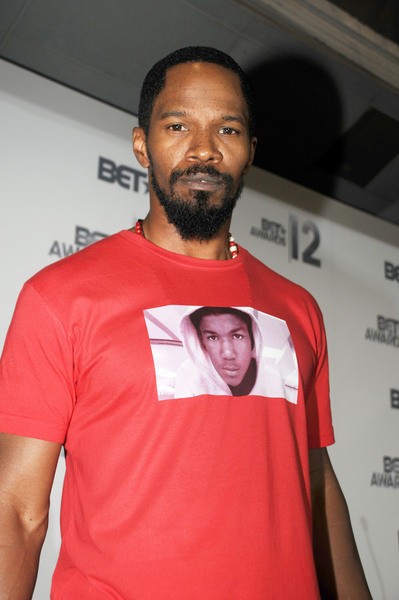 Jamie Foxx appeared to only be teasing Amazing Spider-Man fans when he tweeted who he was dressing up as for Halloween. However, there may be more to his post than previously believed.
"Dressed up as Electro for Halloween last night. Costume fits well," Foxx tweeted on Thursday. Immediately, rumors swirled that it wasn't just a costume and Foxx was on track to play the electrified foe.
Electro appeared to make a cameo at the end of Amazing Spider-Man as a teaser. With the studio eager to begin production, it sounds like Foxx is #1 on the list to play the baddie. Variety reports he's in talks with Sony.
It's worth noting that the comic's Electro is white, but that has never stopped films based on comic books before from casting African American actors - Michael Clarke Duncan played Kingpin and Samuel L. Jackson played Nick Fury, for example.