Jamie Foxx In Line To Play Mike Tyson In Biopic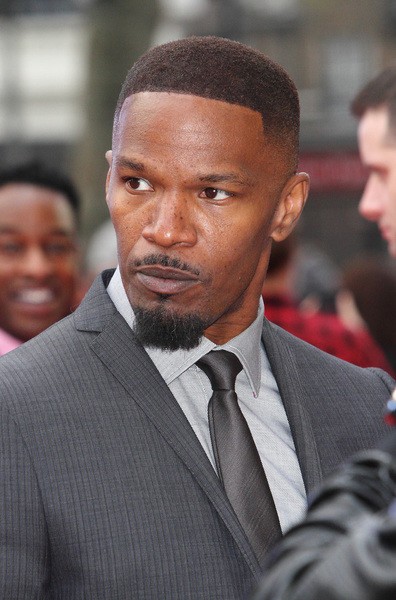 Jamie Foxx is lined up to star in another biopic, this time as former boxing champ Mike Tyson.
Sources tell Variety Foxx is attached to the project, along with writer Terence Winter (Boardwalk Empire, The Wolf of Wall Street, The Sopranos) and producer Rick Yorn.
Foxx won an academy award for playing Ray Charles in the biopic Ray back in 2004. He also played trainer and cornerman Drew Brown in Muhammad Ali biopic Ali.
The movie will have plenty to draw from; Mike Tyson exploded onto the boxing scene in the late 80s and was known for his quick and violent knockouts. After winning 16 of his first 28 fights with first-round knockouts, Tyson won the WBC Heavyweight title in 1986.
Tyson held onto his titles until a stunning loss in 1990, and soon after his life went into a freefall. He was tried and convicted of rape and spent three years in prison.
Tyson made a bit of a comeback after he released from prison, until his infamous ear-bite during a fight with Evander Holyfield in 1997. In 2002, he filed for bankruptcy.
The film has no studio, but Variety feels finding won't be an issue considering the talent involved. We're inclined to agree.