Jamie Dornan And Dakota Johnson Make First Appearances As 'Fifty Shades Of Grey' Characters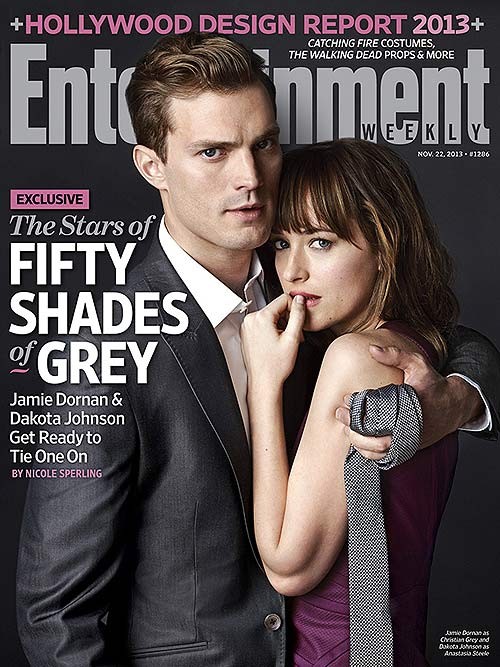 Fifty Shades of Grey stars Dakota Johnson and Jamie Dornan have done their first photoshoot together for the film, giving fans a first look at their characters from the highly-anticipated film.

The new photos, which appear in the new issue of Entertainment Weekly, show Dornan, who replaced "Sons of Anarchy" star Charlie Hunnam in the film, in character as the S&M obsessed Christian Grey, and Johnson, daughter of Melanie Griffith and Don Johnson, as Anastasia Steele, the virginal college student he seduces.

Based on E.L. James' best-selling novel, the film promises lots of explicit sex scenes, which the two stars are actually excited about.

"Obviously, I want to look good naked," Johnson, who dyed her blonde hair brown for the film, says. "I totally understand now why people exercise, because it kind of f***ing feels awesome."

Dornan reveals that his "worldly" upbringing has made him comfortable in taking the role.

"I grew up in a very liberal place," he tells EW. "I'm not saying we had a playroom, but I'm not shocked by [the sex in the book]. It's essential to tell the story. I can't believe films that don't invoke the sexual side of it. So it works for me."

Unfortunately for fans, the new batch of photos will have to suffice for a while -- the film has been pushed back from an August 1, 2014 release to February of 2015.

Check out more pictures of Jamie and Dakota in character at EW.com and in this week's issue of the magazine, on newsstands now.