Jamie Bamber To Exit 'Law & Order: UK,' Reunite With 'BSG' Boss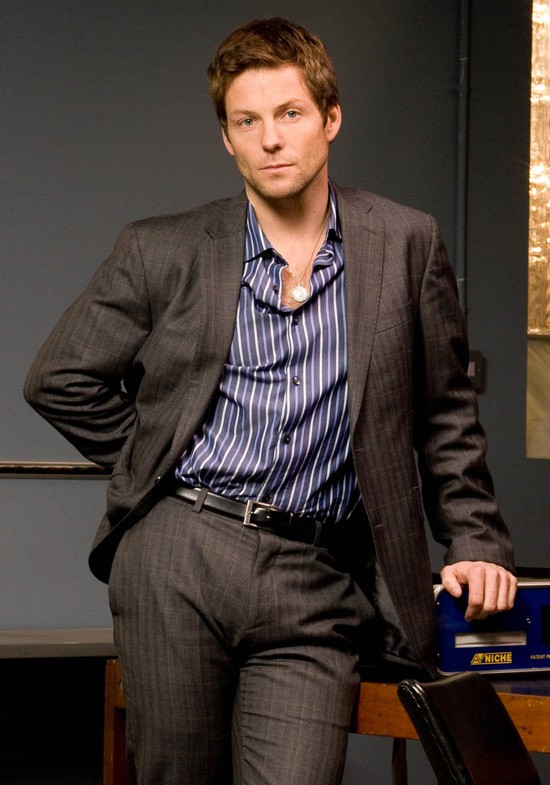 You know how they say to take the good news with the bad? This is one of those times.
TVLine has broken the news that another Digital Airwaves favorite, Jamie Bamber, has landed a lead role in NBC's new series 17th Precinct, opposite Stockard Channing (The West Wing). Yes, that's me squealing that you're hearing. The job reunites Bamber with his former Battlestar Galactica boss, Ron Moore. Called "an ensemble cop drama with a sci-fi spin," the project is already generating plenty of buzz. Bamber is set as Caolan, an "extremely focused" detective.
Unfortunately, that presumably means we've seen the last of Detective-Sergeant Matt Devlin on Law & Order: UK. Yes, that's me crying that you're hearing. (What? I haven't even gotten to Ben Daniels' last episode yet!)  While no official statement has been made, the writing (and geography) is on the wall here. For a really good evaluation of that situation, check out this post in his LiveJournal fan community.
The only question is how they're going to write him out - or if they'll even need to seeing as Law & Order: UK hasn't yet been extended beyond series six. (We're only on series three in the US, so there's a lot more to come.) Six series is a long time in UK television, and although I hate to entertain the thought, it's a possibility that the show could go out while it's on top.
Like I said: sometimes, you take the good with the bad. At least we'll have more Bamber to watch, should his new NBC pilot go to series. Hey, at least he's still playing a cop...
For more Law & Order: UK, check out the show category at my blog, DigitalAirwaves.net.