Jamie Bamber: One of TV's Top Actors Returns in 'Monday Mornings'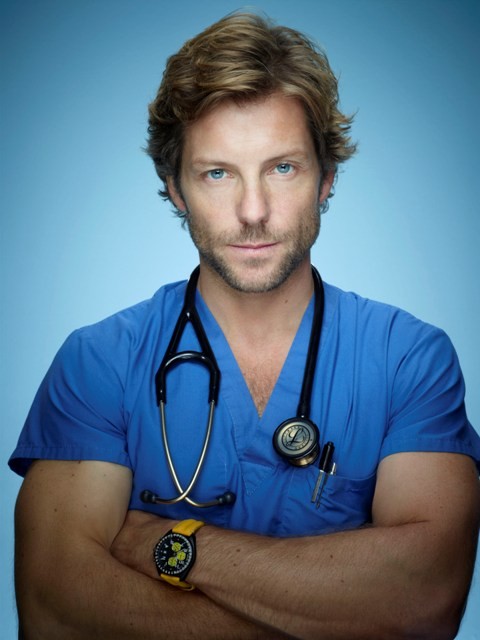 There is much to appreciate about TNT's Monday Mornings, but perhaps its best part is that it brings a very welcome face back to television. Jamie Bamber stars in the new medical drama as confident neurosurgeon Dr. Tyler Wilson, and anyone who's taken full advantage of their remote over the last decade knows that the British actor is very, very good at his craft.
Monday Mornings has an impressive ensemble cast, including Alfred Molina and Ving Rhames, but it's the Wilson character who is positioned as the leading man, and it's not hard to see why. Bamber is an actor that you build a series around. Yes, he's ridiculously good-looking and undeniably charismatic. But more importantly, he does two things remarkably well. The first is that he is able to create and maintain a rapport with the audience; here's somebody you can't help but care about, no matter what role he's playing.
The second is that he gets the most out of every scene. Watch him work for any period of time and you'll see that even the smallest gestures or the briefest beats - the things that would seem inconsequential for most other actors - have significance somehow. This is a man who is really devoted to his craft. That's the kind of person you want topping your call sheet.
And at this present moment, he's content exactly where he is. "I really enjoy going to work," says Bamber when we meet for a late-afternoon chat to discuss Monday Mornings. He's charming and self-deprecating, everything you think he is from watching him on television, only moreso. If he's ruffled by being the star of a highly anticipated TV series, it's impossible to tell.
When he went up for the part of Wilson, it was without having read the novel that the series is based on. "In terms of auditioning for the role, I didn't have the book, I just had the script," he said of what drew him to the character. "It was just a response to that material, and seeing this contradiction of someone who's had a terrible tragedy [happen] to a sibling, who's tried to put it right in this slightly dysfunctional way by becoming the surgeon that never makes a mistake, and then [his] making a mistake. That was the attraction."