James Wolk: The One to Watch in 2013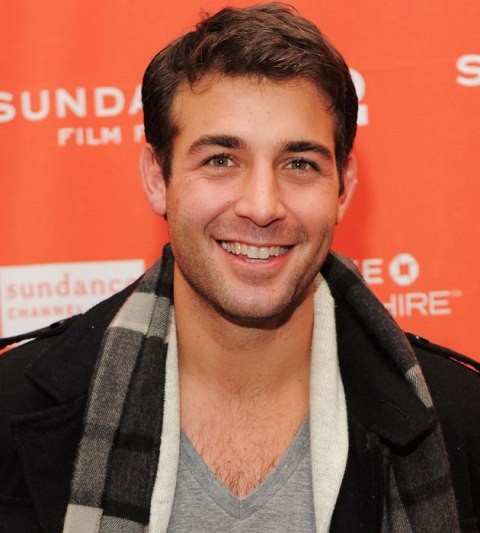 James Wolk is the best actor whose name you don't know. But you've seen him. You've seen his performances, which have been great from the start and have just kept getting better. Not only is he consistent, but that intangible quality that others aspire to, he has. Whether it's a supporting part in a movie or a leading role on television, he's elevated every project that he's been in. Oh, and he's also one of Hollywood's true gentlemen. Now, in 2013, there's no limit to what he can do.
He's no overnight success, either. He's worked his way to the top of his craft, and the rise began with a 2008 Hallmark Hall of Fame TV movie called Front of the Class. James played Brad Cohen, a real-life teacher who didn't let his Tourette's Syndrome stop him in his quest to become the educator he never had, and who not only achieved his goal but was also named the best first-year teacher in the state of Georgia. It was a compelling story that deserved a quality lead actor, and James wasn't just good, he was perfect.
As he was shooting the film, he knew this project was something different. "When I made that film, even prior to having it come out and be well received, the process of that was the lightbulb moment," he says during our phone conversation. "It's a very near and dear project and story to me. His story's an incredible story, and so I felt great responsibility to tell it as honestly as I knew how to. I worked with an incredible director. I had an incredible group of people, actors and production alike. It felt really special."
Front of the Class was James' big break. As I wrote in a recent retrospective on the film, he was as spot on as could be asked for. He didn't just copy another human being; he made audiences understand, feel for and ultimately embrace Brad Cohen. No actor has shown what it's really like to live with a disability - not just physically but emotionally and mentally - as truly as James did. As a disabled person myself, I tell people, "If you want to know what it's like to be me, watch this movie," because it's the only time I've ever felt like someone got it right.
I'm not the only person who was touched by James' work in the movie. His portrayal of Brad earned him praise from not only the real man, but from audiences as well. One viewer wrote that they'd had to look him up online, because he was so convincing that they thought he really had Tourette's Syndrome.
James gave a phenomenal performance in the movie, but he also left great impressions on his co-stars. "I had such a blast with Jimmy Wolk, and that was like his first big job and now he's just everywhere, which is so awesome," recounted Sarah Drew, who played Nancy, Brad's girlfriend and future wife. "He is also just the nicest person on the planet, too. He's so just grounded and down to earth."
Said two-time Emmy winner Patricia Heaton, who played Brad's mother Ellen, in the DVD's making-of feature: "The first day I was here, he was filming a very difficult scene where he gets very upset, and the director came over to me and said, 'Come watch this.' So I sat down by the monitors and watched him do this very difficult scene. My breath was taken away."
Five years after its CBS debut, Front of the Class still recurs regularly on Hallmark Movie Channel, and may be the only Hall of Fame movie to spawn fan-created trailers and music video tributes. It was an unbelievable start for a great young actor. With its success, James had definitely arrived, but he was only just getting started.