James Van Der Beek: Don't Bash ABC For 'Don't Trust The B----' Cancellation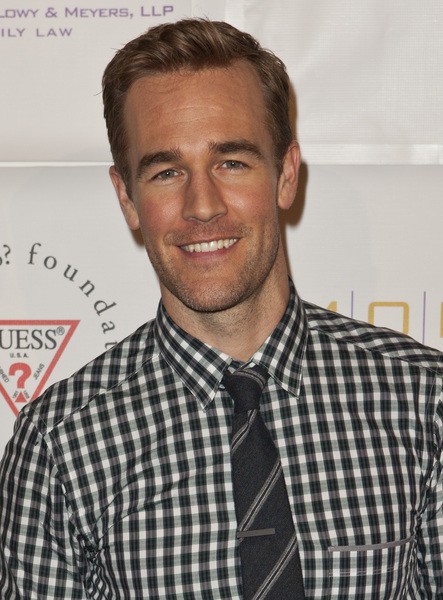 James Van Der Beek has responded to the news that his show Don't Trust The B---- in Apt. 23 was cancelled, asking fans to not take their anger out on ABC.
The actor took to his Facebook page to write, "Sad to say ABC has pulled Don't Trust the B in Apt 23 and will not be airing the 8 remaining episodes any time soon. Translation: we've basically been cancelled."
James continued to write that he believes a change in the rating systems in necessary, due to the use of DVRs and other recording equipment in so many households: "I know most of you watched us on your own time schedule & that the competitive network scheduling game is irrelevant to you... But network TV is a business dictated by Nielson ratings. And while that's an antiquated business model, it's the only one they've got. For now.
"My sincerest thanks to all who tuned in. I hope you had as much fun watching as we did making it. I can't imagine a more fun work environment with better people. But onto the next!
Finally, he pleaded with his fans not to bash the network his show aired on, commending them for the chance they took on the series. "And please, no bashing ABC. While I'm sure no one there will tell you they think they nailed it when it came to programming us this year, you've got to give them props for ever picking us up in the first place. They tried for something new and edgy, and I respect them for it."
He later linked to a Facebook page dedicated to saving the show.