James Spader Tells What Drew Him To 'The Blacklist'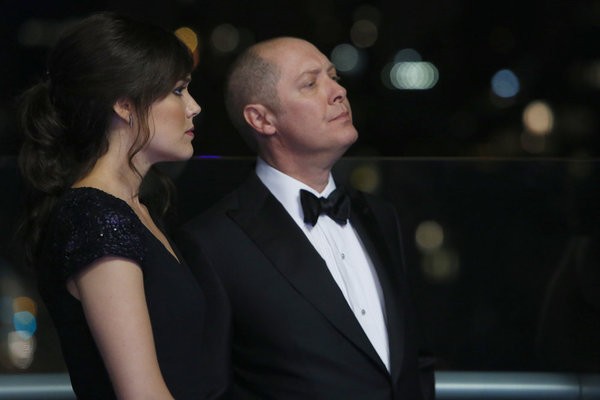 NBC's The Blacklist has been one of the fall's most buzzed about shows, in large part due to the return of James Spader to our small screens as notorious criminal Raymond 'Red' Reddington. Last week, BFTV was able to chat with Spader about coming back to television, how his newly announced role in The Avengers 2 impacts his TV gig, and Red's many mysteries.
After having reinvigorated The Practice in its final year and spearheading the long-running Boston Legal, the veteran actor was drawn back for another series by the fundamental thing that attracts many actors. "That character," he explained. "I just thought, first of all, that he seemed like he'd be great fun to play in the pilot, but he also just seemed like he'd sustain over the course of the season and even over the course of multiple seasons. There're so many unanswered questions and it felt like it would take a long time to answer the questions. And for me, just from a completely selfish point of view, that was enticing, because it opened the door to all sorts of surprises as time goes on."
One of those surprises is going to be Red balancing his criminal enterprise with his new partnership, as he hasn't suddenly become a saint just because he's helping the FBI. "You do start to see him conducting business," Spader told us. "The first episode after the pilot [last Monday's 'The Freelancer'] is really the transition from him being a prisoner to working out the parameters of his deal with the FBI and the Department of Justice. Fom that point, right away, you see he's now moving freely. He is still living his life away from the FBI and in subsequent episodes, you see small samplings of him still conducting his nefarious affairs."
"I know that he still has criminal activity that's going on. How much the FBI is going to serve that or not remains to be seen," he continued. "And there certainly is an agenda in terms of the targets that he's picking and there absolutely is an agenda in terms of the direction that he's taking this little group. But his main focus is really Elizabeth Keen, and I think it was just much about having her join his life as [Red] joining hers."
Spader cautioned folks about comparing Red's relationship with Elizabeth (Megan Boone) to that of Hannibal Lecter and Clarice Starling in the now-classic flick Silence of the Lambs. "I understand that based on the pilot, because you know so little, and also because of the imagery in the pilot with somebody who's shackled to a chair in a big containment cell and this young FBI woman coming in," he said. "And there seems to be what might be perceived as a sort of obsessive compulsion that the criminal or the shackled guy has about her. That [imagery] disappears rather swiftly after he's come to an arrangement with the FBI. He's now moving freely again and he's no longer a guy shackled to a chair in a containment cell.
"But also, it's very different from sort of psychopathic obsession about this woman. He clearly has a very real, given one-sided, but very real relationship with her and has intimate knowledge of her background and her past," he continued. "So I think it's a lot more than just fixating on somebody and finding out everything you can about them. He really knows this woman and he knows of her background. He knows of her family. He knows of her present life. I think the similarities between these two things disappear very quickly."