James 'Murr' Murray Shares The Laughs Of 'Impractical Jokers'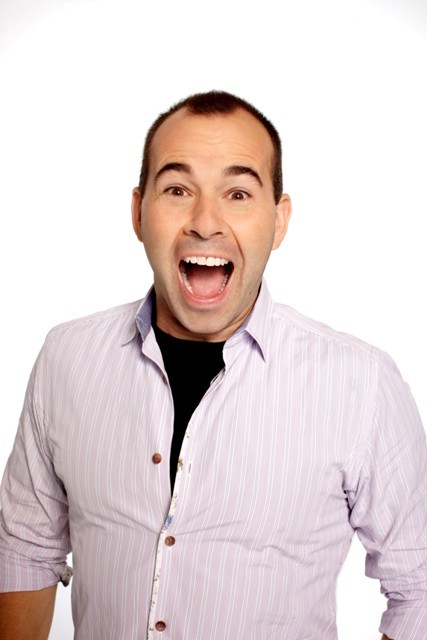 TruTV created a phenomenon with Impractical Jokers, which unleashed The Tenderloins comedy troupe on America. The fearless foursome - Joe Gatto, Sal Vulcano, Brian Quinn and James Murray - compete to embarrass each other every week in a series of hilarious and often inappropriate challenges, and it's epic. BFTV snagged a few minutes with Murr to ask him what the heck they're all thinking.
"Impractical Jokers is basically an upside-down prank show, where the joke is on us instead of on the public," he explained. "In the show, me and my the best friends from high school compete in a series of hidden camera challenges that we design to embarrass the hell outta each other.  The idea came about really naturally.  Like all best friends, we've been pranking each other for years.  Might as well do it on TV!  Plus, we love making each other laugh.  For years now, we've performed live all over the country as part of our comedy troupe, The Tenderloins.  Impractical Jokers was the perfect way to meld our friendship and love of improvisation into a TV show."
"The guys and I know each other so well, that coming up with challenges for the show is pretty easy," he continued. "We know what is going to screw with Sal, what Q would never do, what I am embarrassed to do...and then we force each other to do it!  Usually, we begin with a social faux pas, or something you've always secretly wanted to try but never had the nerve to do.  That is typically a good jumping off point for our challenges."
Those challenges usually involve having to interact with strangers, while being forced to say or do what you're told by the other three Jokers. Whether it's having a passerby mediate a fake argument, or pretending to be an Ikea employee, or convincing someone to take tickets to a fictional Broadway show you don't know the name of, there's always the potential for utter disaster. Here's an example below.