James Maslow: I'm Not Dating Peta Murgatroyd!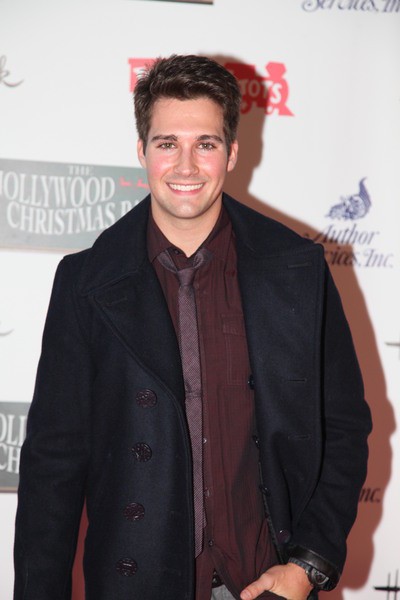 James Maslow has set the record straight - he's not dating his Dancing with the Stars professional partner Peta Murgatroyd.
The Big Time Rush singer revealed to RumorFix gossip got out of control after the two were spotted going out to dinner with friends. "We had met once before. We've got a bunch of friends and we had gone out to dinner and we were in West Hollywood and, of course, the paparazzi caught us on the way out. And that's where the rumors started," he told the website.
While the two plan on having some steamy dance routines, at the moment their relationship is strictly professional. "She's a really cool girl. We're there with the same intention and that's to dance. We're competitive — we want to compete and do well and hopefully win the show.
"We don't want to complicate that at this moment and add dating to the long list of work to do."
"At this moment?" Sounds like James isn't exactly swearing off Peta forever.
Peta isn't exactly fighting the rumors, either - the beautiful dancer's Twitter feed is full of photos of the two together.
7 DAYS!! @DancingABC March 17th @jamesmaslow and I can't wait to show u how hard we've worked! #TeamJeta #foxtrot pic.twitter.com/RMowmqHaSb

— Peta Murgatroyd (@PetaMurgatroyd) March 11, 2014
San Diego here we come! Looking fwd to meeting the students of @SanDiegoSCPA w/ @Jamesmaslow #theatre #art #TeamJeta pic.twitter.com/txuWeq6Hkk

— Peta Murgatroyd (@PetaMurgatroyd) March 14, 2014