James Gandolfini Honored At Italian Film Fest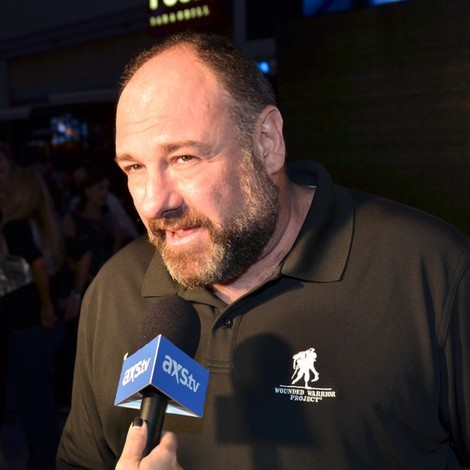 James Gandolfini was given a moving tribute over the weekend by organizers of Italy's Taormina Film Fest where Gandolfini was scheduled to pick up one of top prizes at the event.
The Sopranos star died of a heart attack in Rome on Wednesday just days before he was due to accept the Taormina City Prize alongside actress Marisa Tomei at the festival in Sicily on Saturday.
 
A tribute was organized to pay homage to Gandolfini at the event, where a montage of his best-known film and TV roles played on a big screen in front of thousands of spectators at the Teatro Antico venue.
 
Italian director Giulio Base was in the crowd during Saturday's tribute, and admits many audience members were crying throughout. In a post on Twitter.com, he writes, "James Gandolfini is on the air (sic). The tribute to him by the Taormina Film Fest was moving. I'm crying. And I'm not the only one."