James Franco Writes Short Story About Not Sleeping With Lindsay Lohan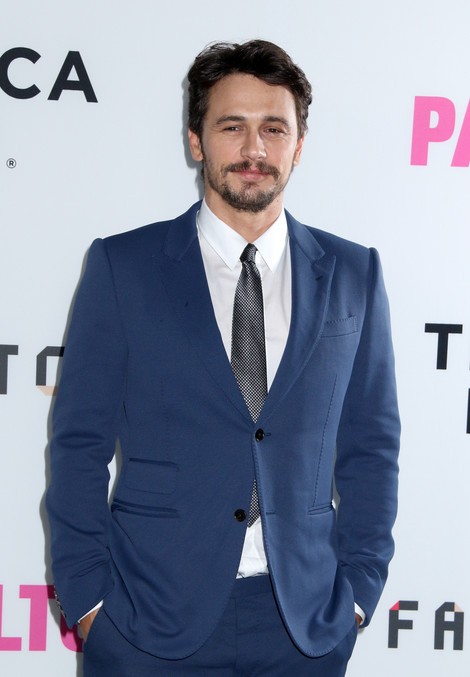 James Franco has written a fictionalized short story describing the night he turned down Lindsay Lohan when she tried to have sex with him.
Back in May, Franco was forced to deny allegations he had sex with Lohan after a list of men written by the actress leaked to press. Many believe the list kept track of Lohan's sexual conquests, and Franco was on it.
Franco told Howard Stern at the time, "I don't know what to say other than we were at this hotel during a very dark period of her history and I think she liked, it seemed pretty damn clear that she liked me. She even broke into my room one time, because she was so at home there I guess they just gave her a key. I was on the couch and I opened my eyes and there's Lindsay in my room at 3 a.m.
"I will swear on anything that you ask that I have never had sex with Lindsay Lohan! Here's the problem: I bet you if we brought her in here and you asked her to her face 'Did you have sexy with James?' she'd say yes. I can't believe she put me on that private list. She's so delusional!"
Now Franco has written an odd piece for Vice (discretion advised), in which he appears to be writing a short story based on his interactions with Lohan. He inserts factual details about Lohan such as, "... Her career suffered, and she started getting arrested (stealing, DUIs, car accidents, other things)," before adding, "But the arrests, even as they added up, were never going to be an emotional bottom for her, because she got just as much attention for them as she used to get for her film performances."
James goes on to write that he didn't have sex with Lindsay, but instead read stories to her until she fell asleep. After that night, he wrote he would hide from her as she attempted to get back into his room.
Franco name-drops several other celebrities in the story, such as Leonardo DiCaprio, Gus Van Sant, Terry Richardson, and Cher.