James Franco Was Jealous Of 'Spider-Man' Co-Star Tobey Maguire, Had Crush On Kirsten Dunst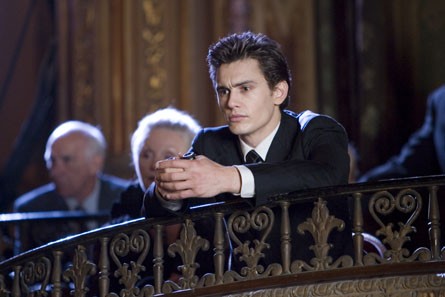 Working on the set of "Spider-Man 3" was challenging for James Franco because he had a crush on Kirsten Dunst, who was dating their co-star Tobey Maguire.  Franco was also jealous of the attention Maguire received from director Sam Raimi.
In a new Playboy interview with Raimi, who was also his "Oz the Great & Powerful" director, Franco confronted the filmmaker for showering Maguire with attention and virtually ignoring him while making the 2007 film.
Franco also confesses he had feelings for leading lady Dunst.
 
He says, "I felt you gave Tobey Maguire so much attention during Spider-Man because of your feelings for his character... that I didn't get as much of your love as he did...
 
"Tobey and Kirsten became a couple around that time. I had a crush on Kirsten, and I think I was upset about that as well... Tobey was mad at me for a while. By the second film, we were cool, but that's another reason I felt hurt, with you giving Tobey all the attention... You were the father who wouldn't give me the love I needed."
 
Raimi replies, "I didn't know that. Gee, that's just like the movie... and he (Maguire) was getting Kirsten, like the script said he should."