James Franco Undergoes Roasting From His Hollywood Friends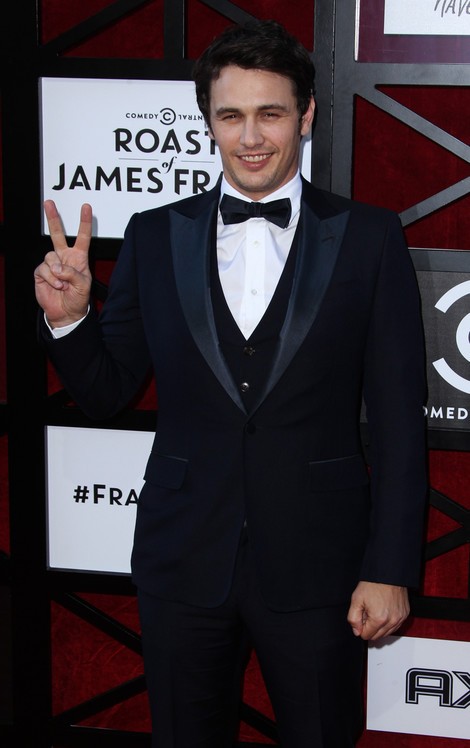 On Sunday night, Seth Rogen, Bill Hader and Jonah Hill led the vulgar tributes to their friend James Franco as the actor was 'roasted' in California.

The 35 year-old actor was the butt of all jokes at the Comedy Central Roast as his cronies mocked his film flops, his sexuality and his much-maligned co-hosting performance with Anne Hathaway at the 2011 Oscars.

Rogen, who served as master of ceremonies, held nothing back as he picked on his Pineapple Express co-star, quipping, "He once told me he worked for 36 hours straight, which I didn't believe. The straight part, of course."

According to TheWrap.com, the host also joked, "Look at me doing all the talking while you sit there doing nothing. I feel like I'm hosting the Oscars with you!"

However, Franco was given a brief respite at the TV taping in Culver City, when the comedy stars let rip at one another.

Poking fun at chubby actor Hill, Jeff Ross said, "When Jonah Hill's agent told him Quentin Tarantino wanted him to be in a spaghetti western, Jonah said, 'You had me at spaghetti.'"

Hill got his own back when he took aim at stand-up star Sarah Silverman, telling her, "You were one of my favorite comedians as a kid. I don't get why people say she's hot for a comic. She's not hot for a comic; she's hot for her age."

Franco's roast will air as a special on Comedy Central on Labor Day.