James Franco Posts Bizarre Images After Teen Scandal - Is It All A Ruse?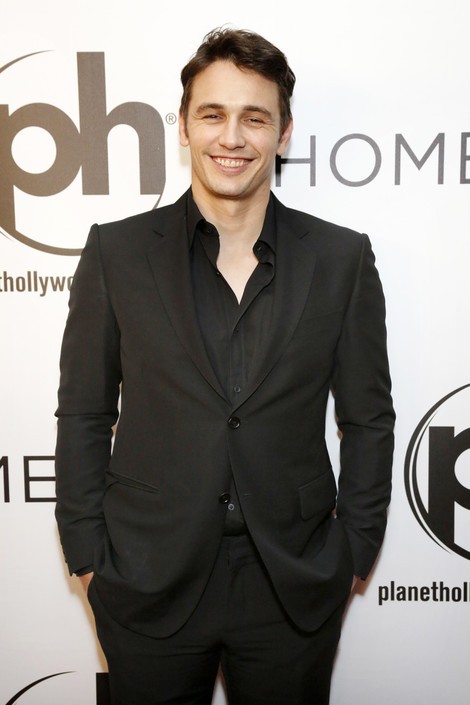 James Franco made headlines on Thursday for allegedly trying to arrange a rendezvous in a hotel room with a 17-year-old girl. Then he posted some strange images on Instagram, and some are wondering whether his actions are a twisted promotion for his upcoming film "Palo Alto," which centers on a soccer coach who seduces his 14-year-old babysitter.
Earlier this week, a girl named Lucy took a photo of herself with the actor as he signed autographs in New York and asked him over Instagram to tag her in the photo. That's when, the teen claims, Franco began to hit on her.
The teen took screen shots of their conversation and posted them online. They include Franco asking,"How long will you be in New York? You're 18? Who are you with? You have a bf?"
When Lucy admits she's almost 18, Franco keeps questioning her. "When is your bday? Where are you staying? What's your #?" he said.
The media pounced on the news that Franco appeared to be seducing an under age girl. The messages have since been deleted, and Franco wrote on Twitter: "I'M NOT! I HOPE PARENTS KEEP THEIR TEENS AWAY FROM ME. Thank you," with a link to an Instagram photo that no longer exists.
Then he posted some weird images on Instagram. One is a Barbie doll that looks like him wearing what appears to be a Tinkerbell outfit. In the other image, Franco is depicted with two arms jutting out of the right side of his body. He captioned it: "WRITERS AND DIRECTORS Studio 4 is still looking for writers and directors! No experience necessary! " with a link to Playhouse West Studio 4, a theater in North Hollywood.