James Franco, Nick Jonas Among Those At LAX During Shooting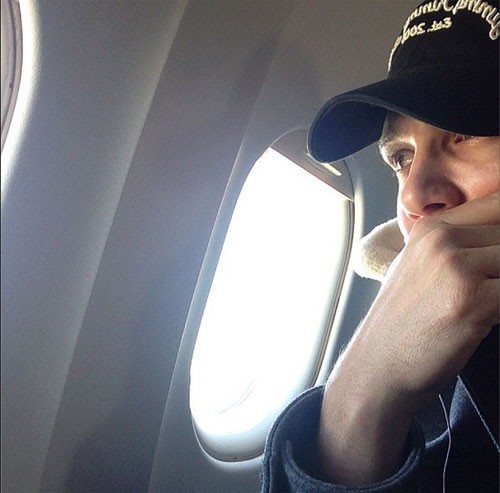 A few famous faces were among the passengers present at Los Angeles International Airport (LAX) on Friday after a gunman opened fire at security officials inside a terminal.
At about 9:30 a.m. local time, an unidentified shooter targeted a Transport Security Administration (TSA) official at a Terminal 3 checkpoint.
Police evacuated the building and surrounding areas, and authorities grounded all flights while they sought the suspect, who was shot and reportedly killed shortly after officers conducted an airport-wide manhunt.
Actor James Franco was sitting on a plane on a runway during the commotion, suggesting he was grounded during the event.
He posted a photo on Instagram with the caption: "At lax Some s**tbag shot up the place."
Singer Nick Jonas was also at LAX during the shooting. He tweeted: "Landed at LAX to the news that there was a shooting in the terminal my plane was supposed to deplane at. Currently waiting on the plane in a remote parking area. I am safe. Praying for the victims of this shooting."
Meanwhile, "Mythbusters" stars Grant Imahara and Tory Belleci were among those evacuated from Terminal 3. The Discovery Channel issued the following statement: "'Mythbusters' Grant Imahara and Tory Belleci were present in Terminal 3 at Los Angeles International Airport at the time of today's shooting incident. Both were en route to Delaware for the filming of 'Punkin Chunkin'.  Grant and Tory are safe and being rerouted.  Our thoughts are with all those affected by today's tragedy and our gratitude goes out to the members of the LAPD, Airport Police, TSA, and Virgin America staff for restoring safety to the scene."