James Franco Calls Theater Critic A 'Little Bitch' Following Review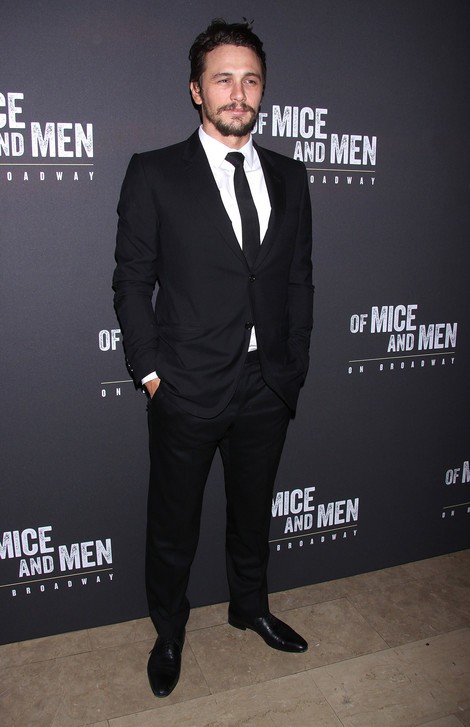 James Franco wasn't afraid to tell New York Times theater critic Ben Brantley how he felt about his review.
Brantley gave Franco's Broadway performance in Of Mice and Men three-and-a-half stars out of five, saying Franco is "often understated to the point of near invisibility" and is "begging for a camera's close up."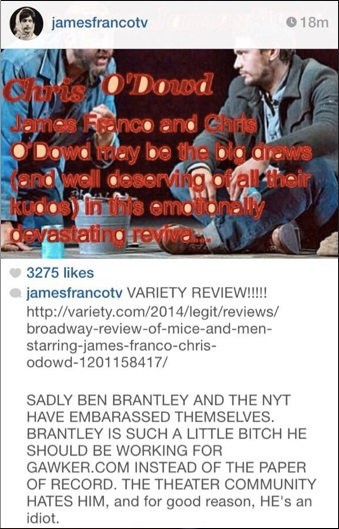 Franco took to Instagram to share his disapproval of the review, posting a link to a positive piece from Variety and writing, "Sadly Ben Brantley and the NYT have embarrassed themselves. Brantley is such a little bitch he should be working for Gawker.com instead of the paper of record. The theater community hates him, and for good reason, he's an idiot."
Franco has since taken down the post from his Instagram account – but this being the Internet, nothing can be completely deleted.