James Franco And Seth Rogen's 'The Interview' Pushed Back To Christmas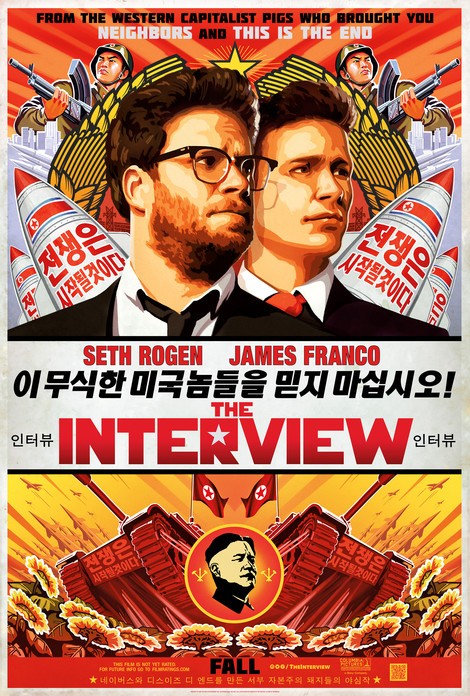 All the free publicity given to upcoming comedy The Interview has apparently made it popular enough to get a Christmas release.
The film, originally slated for an October 10 release, will instead hit theaters on Christmas Day, according to a press release. There it will face fierce holiday competition, including R-rated comedy Hot Tub Time Machine 2 and Disney's ensemble musical Into the Woods.
Rory Bruer, Sony president of worldwide distribution, said in a statement, "The combination of Seth, Evan and James is pure comedic magic. In our early screenings of The Interview, we've seen that they've delivered yet again, and we're thrilled to be making the move to Christmas — one of the most important moviegoing days of the year and the perfect date to show off their brand of comedy."
The film has already received plenty of criticism from the North Korean government. A spokesperson said in June after the release of the film's first trailer, "there is a special irony in this storyline as it shows the desperation of the US government and American society. A film about the assassination of a foreign leader mirrors what the US has done in Afghanistan, Iraq, Syria and Ukraine. And let us not forget who killed Kennedy – Americans."