James Franco Allegedly Hit On A 17-Year-Old, Tried To Get Her Hotel Room Number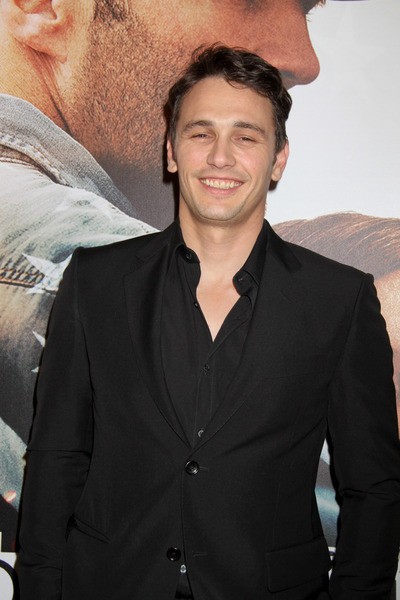 A 17-year-old Scottish tourist has claimed James Franco tried to arrange a rendezvous in her hotel room and released a series of screen shots from her phone.
A girl named Lucy took a photo of herself with the actor as he signed autographs in New York and asked him over Instagram to tag her in the photo. That's when, the teen alleges, Franco began to hit on her.
In a series of images uploaded to the site Imgur and have since been removed (but saved by GossipCop), Lucy apparently took screen shots of the messages between her and Franco through Instagram. After surprising her by saying hello, Franco immediately begins asking where she lives and how old she is. "How long will you be in New York? You're 18? Who are you with? You have a bf?" He asks.
"Nearly 18, my mum and not if you're around" Lucy answers.
Franco continues the invasive line of questioning, "When is your bday? Where are you staying? What's your #?"
From there the conversation continues between cell phone messaging, with the actor asking, "What's the hotel? Should I rent a room?" Lucy asks for proof it's really the actor, then ultimately turns him down and tells him she won't tell anyone if he sens her a photo with her name. James then sent a photo of himself with a piece of paper that says "Lucy."
I'M NOT! I HOPE PARENTS KEEP THEIR TEENS AWAY FROM ME. Thank you http://t.co/I1d4n3yVe0

— James Franco (@JamesFrancoTV) April 2, 2014
Franco apparently responded to the allegations on Twitter, writing, "I'M NOT! I HOPE PARENTS KEEP THEIR TEENS AWAY FROM ME. Thank you," with a link to an Instagram photo that no longer exists.
Some people are now wondering if this isn't a sick viral stunt for Franco's upcoming film, Palo Alto. The movie is based on a book of short stories by Franco and follows a single dad who begins a relationship with an underage girl.