James Deen Confirms Farrah Abraham Sex Tape: 'She Was Super Sexy'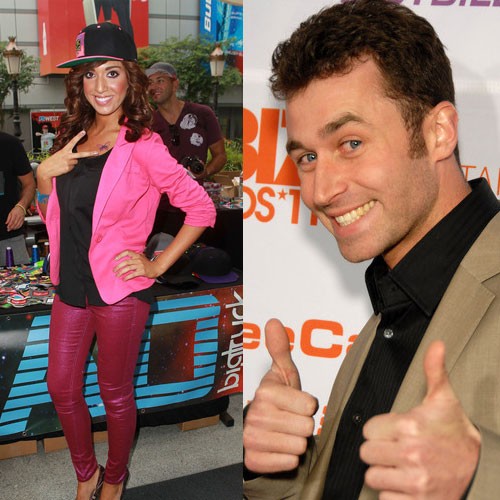 Adult film star James Deen has confirmed he co-stars in a sex tape with former Teen Mom cast member Farrah Abraham.
Deen, who also starred in The Canyons with Lindsay Lohan (and has been asked to star in an x-rated remake), told E! Online that the video was shot over the weekend. "We definitely shot a scene, and in my opinion it was very amazingly awesome."
Deen continues, "I thought she was very nice and super sexy. I had never heard of her before as I don't follow pop culture, but it is nice to see that her fame has not gone to her head. I hope she has positive feelings about me, but regardless, I will never have a bad thing to say about her."
The one rumor Deen did deny was that the pair was dating. The two were spotted holding hands in paparazzi while headed to the Vivid Entertainment offices. He says, "Not dating at all. I don't know where that picture was taken. Holding hands was to build chemistry and help make her more comfortable. I try to be nice to everyone and holding hands is the bee's knees, so I figured it was a harmless way to help make her more comfortable before she had sex with a stranger. I always want everyone to leave the set smiling."
Abraham has denied a tape exists and Vivid claims it's "working on getting the rights" to the tape, but if Deen is telling the truth it sounds like this was a planned release from the get-go and this is all and attempt to create buzz for the video.