James Bond Villain Ernst Blofeld Cleared To Make A Return!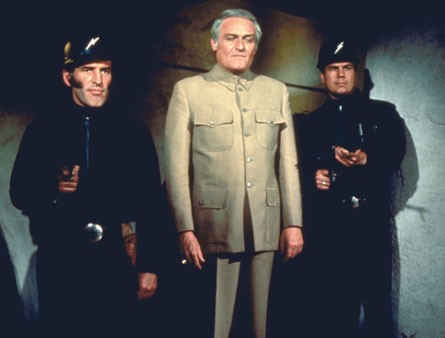 One of James Bond's most notorious villains may be set to make a return after producers settled a long-running legal battle over the character.

Ernst Stavro Blofeld, along with his white cat and dreams of world domination, is one of Bond's most instantly recognizable villains after appearing in films such as From Russia with Love, Thunderball and You Only Live Twice.

He was dreamed up by Bond's creator Ian Fleming with the help of Kevin McClory, the screenwriter who adapted the 007 books for cinema. Courts later ruled McClory owned substantial elements of the Bond mythos, allowing him to make the 'unofficial' Bond film Never Say Never Again in 1983 and ruling Blofeld out of later additions to the spy franchise.

The Irish writer died in 2006 and his family has now sold its remaining stake in the Bond franchise to the companies behind the 007 movies, meaning Blofeld could make a reappearance in future films.

A statement reads, "Danjaq, LLC, the producer of the James Bond films, and Metro-Goldwyn-Mayer (MGM), the longtime distributor of the Bond films, along with the estate and family of the late Kevin McClory, announced today that Danjaq and MGM have acquired all of the estate's and family's rights and interests relating to James Bond, thus bringing to an amicable conclusion the legal and business disputes that have arisen periodically for over 50 years."

Blofeld was played by Donald Pleasence, Telly Savalas, Charles Gray and Max von Sydow, among others.