James Bond Is 2012's Most Influential Man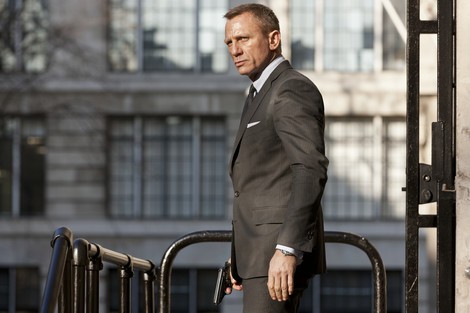 A new online poll names fictional superspy James Bond as Hollywood's most influential man.
The secret agent, currently played by Daniel Craig in the 007 movies including November's "Skyfall," beat the world's fastest man, Olympic gold medallist Usain Bolt.
AskMen.com editors claim Ian Fleming's spy creation "has always fit right in with the times." They added, "James Bond has been influencing men for six decades, and he's not done yet."
 
The third slot belongs to former President Bill Clinton, while "Family Guy" creator Seth MacFarlane and "The Dark Knight Rises" star Joseph Gordon-Levitt round out the top five in fourth and fifth place, respectively.

Top 10 Most Influential Men:

1. James Bond
2. Usain Bolt
3. Bill Clinton
4. Seth MacFarlane
5. Joseph Gordon-Levitt
6. Jimmy Kimmell
7. Elon Musk
8. Frank Ocean
9. Instagram founders
10. Ryan Gosling
 
Other notable people on the list: President Barack Obama (11), director Christopher Nolan (15), actor Liam Neeson (16), rappers Jay-Z (22) and Kanye West (31), and actor Alec Baldwin (49).