James Bond Franchise Welcomes Ben Whishaw As 'Q' – 'Skyfall' First Look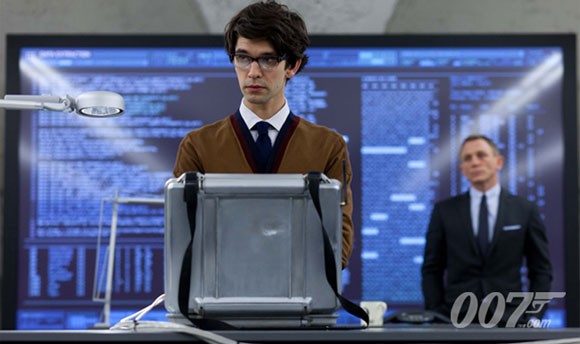 Over the decades British Secret Service agent James Bond (007) would meet at headquarters and was always briefed by a man named Q on the latest and greatest fun and deadly spy gadgets. Since Daniel Craig has played the legendary spy, the character Q has been noticeably absent from both Casino Royal (2006) and Quantum of Solace (2008).
That is until today, when it was announced by the producers of the latest Bond flick Skyfall, that Q will be making a welcome return to the Bond franchise.
"It's a real thrill to confirm the return of Q in SKYFALL played by the enormously talented, Ben Whishaw. We are delighted to have this beloved character back in the series," announced producers Michael G. Wilson and Barbara Broccoli.
Ben Whishaw will be the third actor to play Q, marking the 23rd Bond adventure; Whishaw is also the youngest to play the role of Quartermaster. Welsh actor Desmond Llewelyn played the role from 1963 to 1999 and was preceded by John Cleese from 1999 – 2002.
Skyfall is set to hit theaters November 9, 2012.