Jake Gyllenhaal Plays A Disturbing Serial Killer In New Music Video For The Shoes (Watch It!)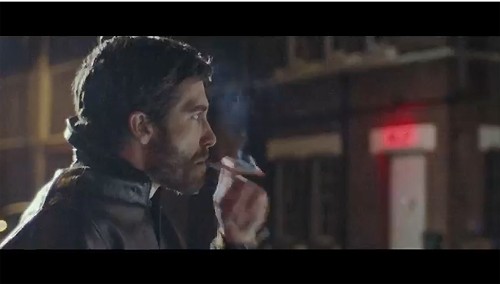 A new single and music video, "Time To Dance," from French Electro Pop sensation The Shoes stars Jake Gyllenhaal.

In the video a disturbed killing machine (Gyllenhaal) chases victims up fire escapes, behind back alleys, and through dark bars and strip clubs, bringing them one by one to their bleak and bloody demises.

The Shoes (Guillaume Briere and Benjamin Lebeau) have remixed, produced, and arranged material for a wide range of artists including Shakira, Lana Del Rey, Woodkid, Das Racist, The Virgins and many more. The band won the Innovation Award at the UK Music Video Awards for their "Cover Your Eyes" music video, and was nominated three times at The Antville Music Video Awards for their video, "Stay The Same."

"Time to Dance" is from their debut album, "Crack My Bones." The video was commissioned by Pierre Le Ny for French label GUM and produced by London based production company Somesuch & Co.
For more information on The Shoes visit www.theshoes.fr