Jake Gyllenhaal Goes Bald For New Movie 'End Of Watch' (Photos)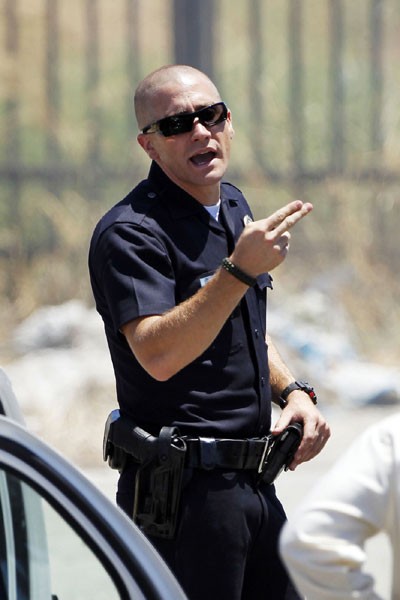 We spotted a bald Jake Gyllenhaal and Michael Pena filming a scene for their new movie "End of Watch" in Los Angeles yesterday. The actors were in South Central Los Angeles filming near a burned down van.
The film is about the long-term friendship and partnership between two cops.
Jake has several films in production, including "Nailed" opposite Jessica Biel and "Now You See Me" about two magicians.
We hope he grows his hair back for his upcoming films. What do you think?