Jake Gyllenhaal Explains How He Got His Sexy, Chiseled Abs For 'Prince Of Persia'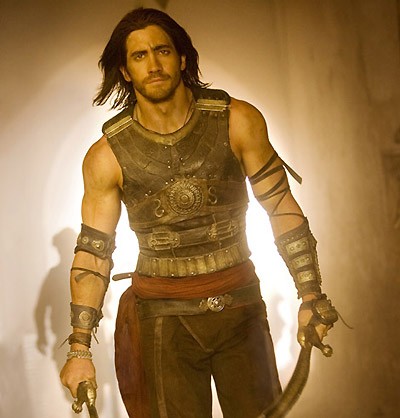 Jake Gyllenhaal jokes about his bulked-up look for new movie "Prince of Persia: The Sands of Time":

"I hired a camel in Los Angeles and I rode it around for 15 hours a day and I would only eat twigs and berries...and drink water from the sewers, which really (helps you} drop weight." 
But in all seriousness, the actor "really worked hard," according to producer Jerry Bruckheimer.
He explained, "He worked for months and months before the movie started. He trained every single day. He rode bikes, he lifted weights, he had a very specific diet. He couldn't have any fats, and it was really a lot of protein, and all during filming, he was working in 120 degree heat. After a long day, around 7 night [we saw him] taking a jog, running, so he kept it up through the whole movie. He had a trainer with him both here and in Morocco working with him to make sure he really kept his physical appearance the way he wanted it to be."

In the film, a nefarious nobleman covets the Sands of Time, a legendary gift from the gods that allows its possessor to turn back time. Whoever owns the Sands of Time has the power to rule the world, and this villainous lord would use that power to enslave all of humanity.

The only person capable of defeating this tyrant and saving the world is Dastan (Gyllenhaal), a youthful prince. Now, with plucky princess Tamina (Gemma Arterton) by his side, Dastan will attempt to prevent the Sands of Time from falling into the wrong hands. 
"Prince of Persia: The Sands of Time" opens May 28.