Jake Gyllenhaal Drops 20 Pounds For 'Nightcrawler,' Shows Skinny Look On Red Carpet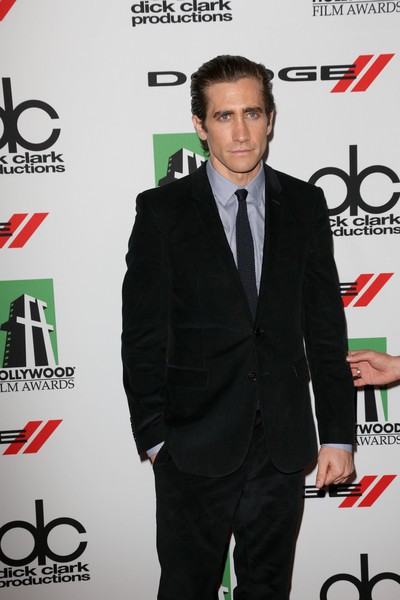 Jake Gyllenhaal is losing weight for a film role - a lot of it. The actor has dropped over 20 pounds to play a crime reporter in upcoming film "Nightcrawler."
The actor showed up to the 17th annual Hollywood Film Awards on Monday night looking quite thin and very different from the guy who bulked up for "Prince of Persia: The Sands of Time" in 2010.
Gyllenhaal told reporters: "I knew that my character was literally and figuratively hungry, so I played him so he was always a bit hungry.
 
"I've lost probably a little over 20 pounds, something like that... It's no different to getting into character for anything. It's more about believing where you are and being present."
Another star who recently lost a massive amount of weight is Matthew McConaghey, who starved himself to play an emaciated AIDS victim in "The Dallas Buyers Club."