Jake Abel Opens Up About Secret Engagement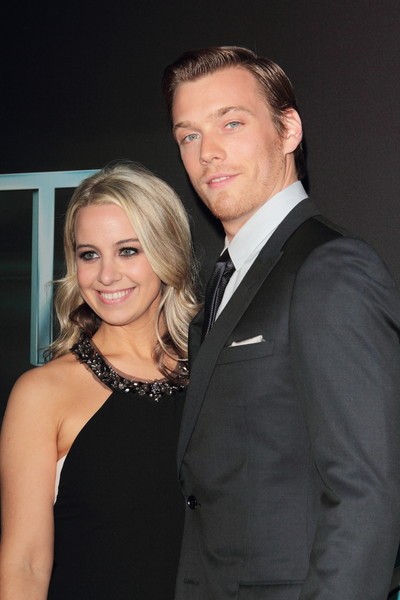 The Lovely Bones star Jake Abel has opened up about his secret engagement to graphic-designer Allie Wood, revealing he popped the question on New Year's Eve in the middle of Times Square.

The hunky 25 year old proposed to the beauty in front of millions of people as the clock struck midnight in New York City and now they are engaged to marry.

He tells Nylon magazine, "She turned around, and I was on my knee. It was amazing, man. Out of a million people, it was just the two of us. Three of my friends were taping the ball drop, and on 3-2-1, they all turned their cameras to us. Unfortunately, not one of them got the money shot!"

The actor reveals couple has known each other for years: "We met when I was 17 and she was 19; I was a kid, and she was in a relationship, so we could not have cared less about each other. I just hung out at Mel's Diner (in Los Angeles) and drank coffee and learned to smoke cigarettes."
"I was too busy being cool."