Jaimie Alexander Wears A Showstopping, See-Through Dress At LA 'Thor' Premiere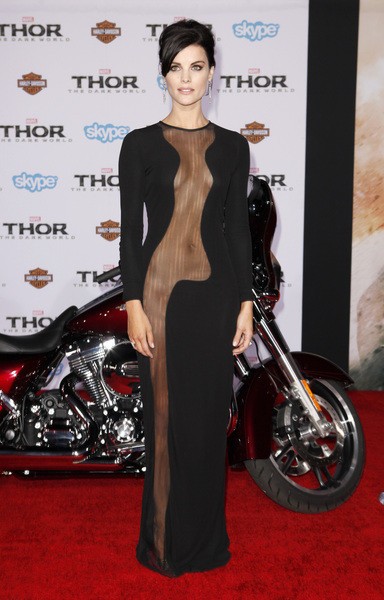 All eyes were on Jaimie Alexander at the Los Angeles premiere of "Thor: The Dark World" on Monday. The actress wore an Azzaro Couture sheer paneled dress that left no room for undergarments.
The racy gown has been compared to the one Gwyneth Paltrow wore last April to the "Iron Man 3" premiere in which the actress confessed she needed a really close shave in order to pull off the look.
We can see why!
Alexander has spurned rumors that she'll be playing Wonder Woman in an upcoming Warner Bros. film. She recently addressed the gossip by telling Forbes: "Being in the comic book world, we know a lot of the same people at DC and Marvel, so we hear a lot of things, but it's all speculation right now.
"But I would absolutely love that. Thankfully and gratefully, I'm appreciative to the people who ask my opinion of the character, and that's been pretty amazing."
Check out more photos of Jaimie in the see-through dress...