Jaime Pressly Talks 'I Hate My Teenage Daughter,' Her Own Family And Her Difficult Teenage Years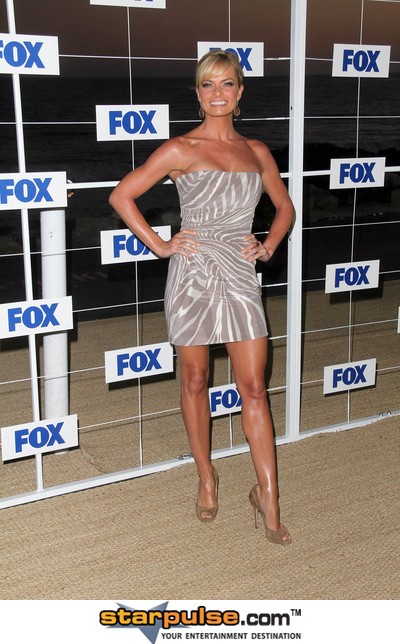 Q: So, you can break out the hooker clothes from your own closet?
JP: See, I don't have any hooker clothes. I can just at least wear a short dress. Whereas before I was having to wear everything below the knee.
Q: How do you balance your son and working on the show now?
JP: It's bee nice because the last two years while I've worked I've chosen or picked very few things that I liked to do that were quick and easy, but I've been able to be home and be with my son and take him to school and pick him up, play dates everywhere.
Q: Will you bring him to set?
JP: Oh, God, he loves the set. He goes and sits right beside…when we were shooting this he sat right beside Andy Ackerman and he watched the director, and you know the guy who wants to say it first, that's Jesse. He's like this, "Action. Cut." When he says action though I burst into laughter. I can't really do it.
Q: For people who don't have teenage daughters, what will they get out of the show?
JP:  You can be a divorcée.  You can be a single parent.  You can be the sister or brother of a teenage ass.  I mean, it's really relatable to pretty much everybody that I've come in contact with, whether they are married or divorced or have children. I was that difficult 14-year-old.  I think it pretty much runs the gamut. It's one of those things where for 30 minutes everybody, especially parents, are going to be able to sit down and escape for a second and realize they're not alone, that they're not the only ones in that hormone hell that they're in with their children. First of all, real comedy comes from drama, and real drama, while you're in it, you're blind.  Hindsight's 20/20, so when you're in it, you kind of don't know what you're supposed to do or how to handle it, and kids these days have so much technology and are so much smarter than we were.  They're talking over our head and Googling and tweeting and doing all these things.  So just seeing two people who have no idea how to do any of that and couldn't be further from their daughters as far as popularity or pretty or clothes or whatever. It doesn't have to be Teenage Daughter. I don't know anybody that has a teenage son or daughter who at some point hasn't been like, "God, I hate them" just under their breath. It's not meant to be literal. It's funny.