Jaime Pressly Talks 'I Hate My Teenage Daughter,' Her Own Family And Her Difficult Teenage Years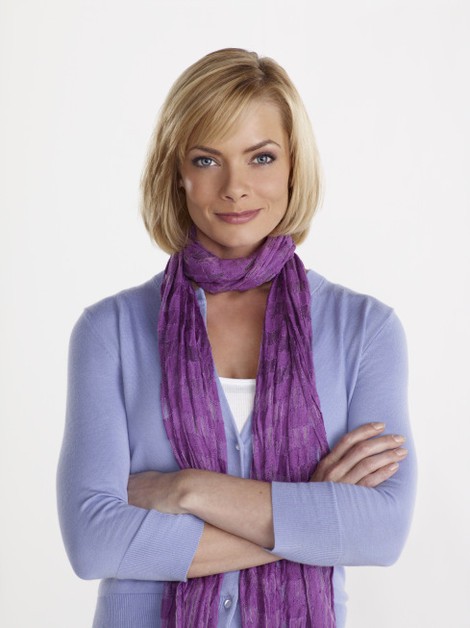 Jaime Pressly literally glowed on the stage presenting her new show, I Hate My Teenage Daughter, to the Television Critics Association this summer. The light reflected off her tan legs so that even the back row could see. It was almost a physical manifestation of her personality, which shone on its own.
The comedy premieres November 30 on FOX and showcases Pressly's comedy, as a mother of a difficult girl. Along with her best friend (Katie Finneran), the moms both try to get through to their kids week after week. Pressly discussed her own family and teenage years while previewing the new sitcom.
Q: How is the comedy in this different from My Name Is Earl? Is it the same target audience?
JP: No. I definitely think, first of all, the format's so different which I love and I chose. All I did was go after multi-camera this time because I want to be a mom. I eventually would like to have another child. The truth is working on single camera, show or film, you have no life. You work 60-80 hours a week. You're up before your kid gets up and you're home when they go to sleep. I only got to see him on set. I've enjoyed the last two years of being able to wake up with him and see him and be with him and be a part of that because they're only little once. So being able to have this new schedule was awesome. Now as far as the comedy's concerned, we're definitely not as cutthroat and pushing the envelope as much as we did on Earl. That was a little more rough around the edges whereas this is a little more cleaned up and just really showing how difficult it is.
Q: Have you thought about how you'll handle your son's teenage years?
JP: I'm going to take everything one step at a time. We'll cross the path when we get to it. I'm somebody who I want to be your mom, and we can be friends but more importantly I'm your mom. And I'm strict. You have to have manners and you will appreciate, because God knows he has enough toys for a small village in Africa. So my child takes the trash out at 4.
Q: What do you think about the mom wardrobe you'll be wearing on this show?
JP: I love it. I love it. Two things with this. With Joy [on My Name Is Earl] it was hooker clothes all the time. I mean, it was uncomfortable, but then in real life I have to go so against character, her character that I had to wear turtlenecks and I had a child and so all of a sudden I'm a mom and I'm having to go against type. Now I'm playing this really conservative mom so I can come back and feel sexy again. I'm 34. I don't need to dress like I'm eighty four. I can have fun now.