Jaden Smith Refutes Emancipation Rumors: 'I'm Not Going Anywhere'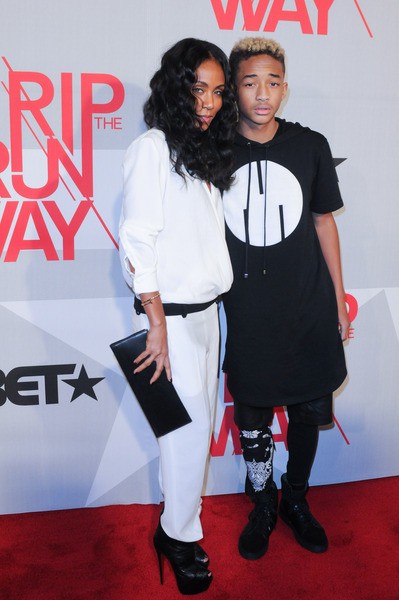 Jaden Smith, son of stars Will and Jada Pinkett, was reported yesterday to be considering emancipation from his parents. However, he now says it's not going to happen.
Will Smith told The Sun in an interview that Jaden talked to his parents about being granted emancipation from them for his 15th birthday. Will and Jada recently explained that they give their kids quite a bit of freedom and don't punish them. Will said, "He says, 'Dad, I want to be emancipated. I know if we do this, he can be an emancipated minor, because he really wants to have his own place, like ooh.
"That's the backlash. On the other side, if kids just want to have command of their lives, I understand."
Today, Jaden told Ellen DeGeneres on her show that he has no plans of following through with emancipation from his parents. "Here's the thing I need to explain: I'm not going anywhere," he said.
"The thing that people don't get is that everything at his house is free. So I can get anything and everything I want at his house. So I think I'm going to be there for 20, 30 more years," he joked. "[Will] says as soon as I have a movie that's bigger than one of his movies then I have to get my own house."