Jaden Smith Mimics Willow's Photo By Posting Topless With Kylie Jenner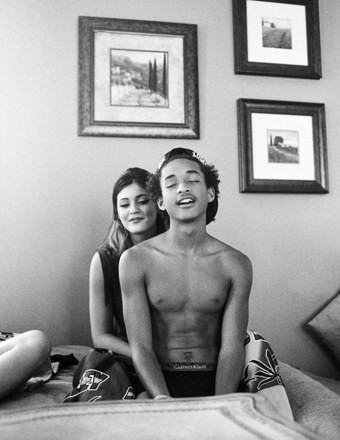 The controversy surrounding Willow Smith's recent photo featuring a half-naked man in bed with her didn't stop her her brother Jaden and Kylie Jenner from doing the exact same thing.
Kylie posted a photo of herself on her tumblr with Jaden, the latter without his shirt and apparently only wearing underwear.
Perhaps Kylie knew controversy would follow this photo as well, as she deleted the picture recently from her account – but as we say time and time again, nothing completely disappears from the Internet.
The photo gives a bit more weight to longtime rumors that Jaden and Kylie are in some sort of off-and-on relationship, but we think the two are just two good friends.