Jada Pinkett Smith Smolders At Cannes 'Madagascar 3' Premiere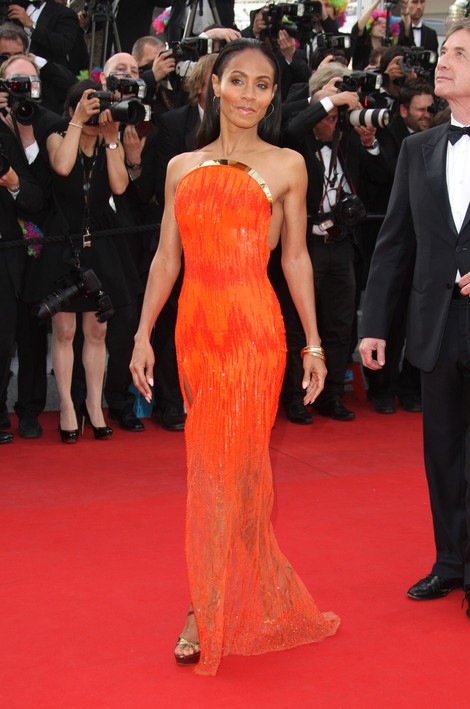 Tons of celebs have amassed in Cannes, France, this week for the yearly film festival. After making the European rounds with her husband Will Smith for "Men In Black III" last week, Jada Pinkett Smith is now promoting her own film, "Madagascar 3: Europe's Most Wanted."
The third entry in the "Madagascar" franchise finds the tightknit group of animals joining a traveling circus in order to get back home. In addition to Jada, the voice cast includes Ben Stiller, Sacha Baron Cohen, Chris Rock, and David Schwimmer.
Today Jada attended the film's premiere looking gorgeous in a very bright orange gown with gold accents. Earlier in the day she donned a flowy turquoise gown, and on Thursday she opted for a white dress with black polka dots.
See more photos of Jada in Cannes...