Jada Pinkett Smith Shaves Her Head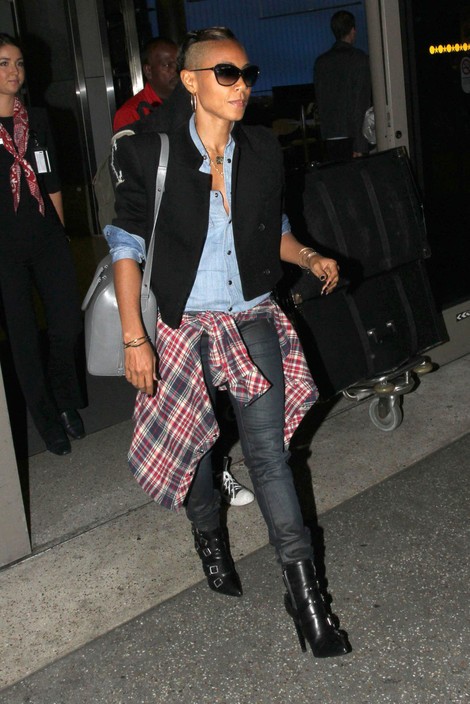 Jada Pinkett Smith shocked fans after stepping out with a drastically new look on Monday.  The actress was spotted at LAX in Los Angeles with a partially shaved head.
Smith shaved both sides of her hair but left a few braids piled on top. She showed off her new punk look in a denim button-down shirt, black buckled boots and a plaid shirt around her waist.
Last year, daughter Willow completely shaved her head, but mom's look seems more extreme. However, she's not the only star who has opted for clean shave - celebs including Miley Cyrus, Rihanna and Cassie have all experimented with the style.
Pinkett Smith is currently filming "The Penguins of Madagascar," a spin-off of the popular animated movie franchise.
She made headlines last month by opening up about her past addictions on a long post on her Facebook page.