Jada Pinkett-Smith Says Daughter Willow's Photos Aren't Sexual, Calls Critics 'Covert Pedophiles'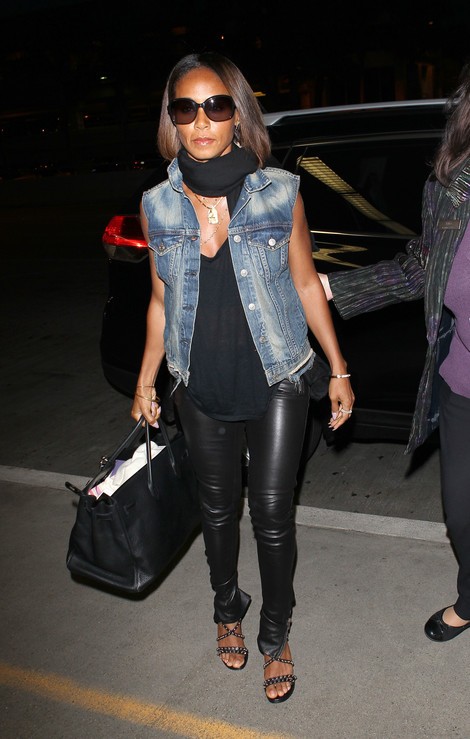 Jada Pinkett-Smith has lashed out at all the news outlets and tabloids making a big deal out of daughter Willow's recent photographs with pal Moises Arias, calling them "covert pedophiles."

TMZ.com caught up with the actress Wednesday night at Los Angeles International Airport and she, like us, said it's all much ado about nothing.

"Here's the deal," she told TMZ cameras, "there was nothing sexual about that picture or that situation."

"You guys are projecting your trash onto it -- and you're acting like covert pedophiles and that's not cool," she added.

Two photos of 13-year-old Willow lying on a bed with pal Arias, 20, who is shirtless in the images, became the subject of controversy because of the age difference between the two.

The shots were taken two weeks ago in Indio, Calif., at the Coachella Music & Arts Festival, where the two young stars (Moises was a regular on Disney's "Hannah Montana") partied with Kendall and Kylie Jenner and Willow's brother Jaden, who is BFFs with Moises.

Arias had posted the images on his Instagram pages earlier this week, but they still remain on his Tumblr page, where they originated.

By the way, dude's got some really great pics on his Tumblr, check them out here.