Jada Pinkett-Smith Responds To Open Marriage Rumors - But Doesn't Deny Them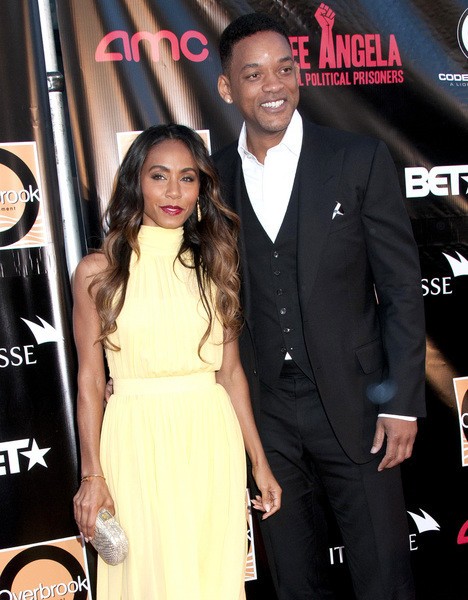 Jada Pinkett-Smith has given credence to rumors that she is in an open marriage with Will Smith after she refused to deny them in a recent interview.
While chatting with HuffPost Live, Jada said, ""I've always told Will, 'You can do whatever you want as long as you can look at yourself in the mirror and be OK.'"
She continued, "Because at the end of the day, Will is his own man. I'm here as his partner, but he is his own man. He has to decide who he wants to be and that's not for me to do for him. Or vice versa.
"I don't think it's easy to be married to anyone. I think that you have to go into a relationship knowing — especially when you're dedicating yourself to someone for the rest of your life — this is a life partnership."
Last year, Jada refuted rumors that there was marital trouble. She told French magazine Gala, "Every year, one celebrity couple is under the microscope. This year, unluckily, it's us! I almost want to say that we should have been expecting it. Will and I know the truth. We're waiting peacefully for the storm to blow over.

"These rumors are completely untrue. I travel a lot because of my work, just like Will does... But our lifestyle hasn't changed. Before we had the kids, we were already far away from each other quite often because of separate projects."
Jada is currently producing After Earth, which stars Will and the couple's son Jaden Smith.