Jada Pinkett Smith Mourning Her Father's Death

Jada Pinkett Smith broke down in tears at the Essence Black Women in Hollywood luncheon on Thursday after revealing she is mourning the death of her father. The Matrix Reloaded star was presenting the Power Award to her pal, rapper/actress Queen Latifah, when she struggled to hold back her emotions as she told the star-studded audience about the passing of her dad, construction boss Robsol Pinkett, Jr., who had died after suffering a heart attack last week.

Honoring Latifah, she told the crowd, "My father died last week, and I'm flying tomorrow to bury him. But I wanted to come because when those types of losses happen, a lot of things get illuminated and your priorities fall in line. When I think about Latifah I think about a woman who makes me feel loved. She can sit in the throne of my soul and just be there with me. She makes me laugh."
 
The actress was unable to fight back the waterworks and had to pause her speech as she cried - prompting Latifah to step up onstage to comfort her.

Pinkett Smith added, "This is what I'm talking about. I don't see her a lot, but she's my girl."
 
The third annual event, which celebrates black women in entertainment, also saw Zoe Saldana presented with the Rising Star award by her Avatar director James Cameron, and Gabourey Sidibe was honored for her role in Oscar-nominated movie Precious.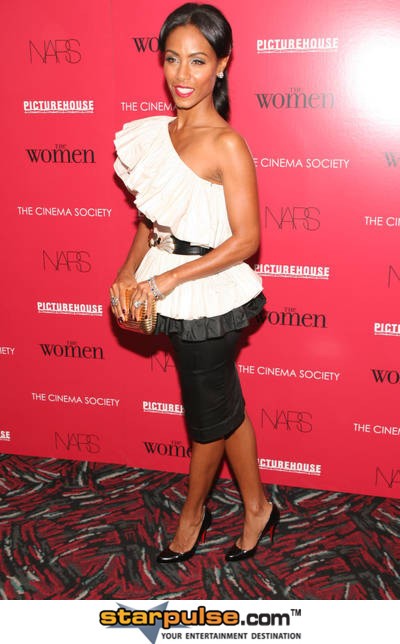 Click Here For More  Jada Pinkett Smith Pictures