Jada Pinkett Smith Dazzles At European 'Men In Black III' Premieres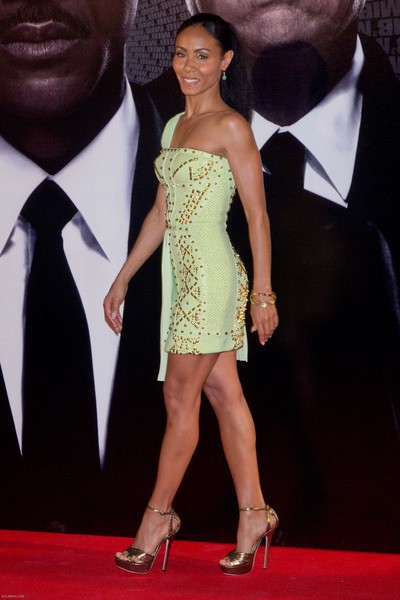 Jada Pinkett Smith has got it going on. She turned up to the "Men in Black III" premiere in Madrid, Spain, on Sunday wearing a short yellow dress that showed off her very toned legs.
She appears to be on a European tour with her husband Will Smith while he promotes the film. She also appeared at the Paris premiere in a black flapper-style dress. That's one way to show a united front! (Either that or she's keeping an eye on him while he visits cities filled with beautiful women.)
A few months ago the couple was rumored to be splitting up. She recently told Gala magazine, "These rumors are completely untrue. I travel a lot because of my work, just like Will does... But our lifestyle hasn't changed. Before we had the kids, we were already far away from each other quite often because of separate projects."
They are parents to Jaden, 13, and Willow, 11.
See more photos of Jada and Will...