Jacqueline M. Wood Talks 'Dream Job' Hosting E!'s 'Party On'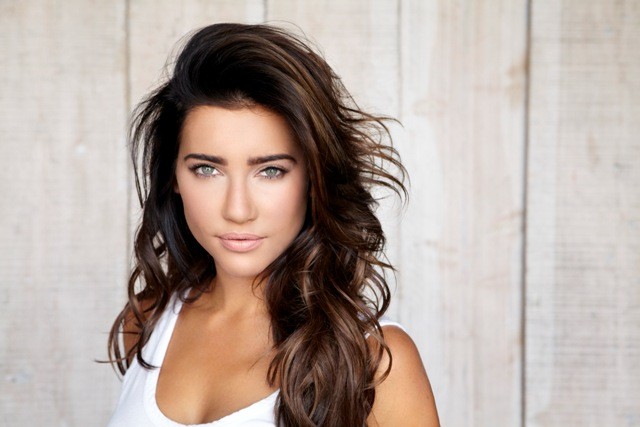 How great would it be if your job was to travel the world and find all the best happenings? That's what Jacqueline M. Wood gets to do as the host of E!'s Party On, which drops her in exotic locations for just 48 hours to uncover all the must-see spots and must-do activities. BFTV connected with Jacqueline after last week's series premiere to ask her about the gig, and how it differs from her acting career.
"Hosting reality [TV] was something I just never expected to really do," she told us, "although I did tell myself years ago that if they were to remake [E!'s previous travel series] Wild On that I would love to be the host of that and that would be an absolute dream job. It was that one thing I said that I would love to dive into."
Best known for her role as Steffy Forrester on the soap opera The Bold and the Beautiful, Jacqueline is not your garden variety actress turned host. Her duties with Party On are a perfect fit for her own interests. "Traveling's always been a part of my life," she explained. "I love to travel, so it's been quite an amazing ride, seeing these places I've always wanted to go to.
"And then checking out places like Istanbul, I had no idea what to expect. I just never thought 'Hey, I'm going to go to Istanbul.' I was really lucky to see that place and check that off my list."
What were some of the highlights of the first season's adventures? "I wouldn't even know where to begin with that!" she laughed. "Each area is something so different. In Marrakesh, you're in the old city and it's a melting pot of culture and the old traditions, but you'll see along the way how I meet up with people and gather a bunch of people to do a rave in the desert.
"In Sardinia, it was [actress] Elisabetta Canalis. She asked us to do a little cooking challenge for her. There's a story in each episode."
The nature of the show means a lot of traveling, so we asked Jacqueline if all these quick trips ever caught up with her. "It always did kind of stay exciting for me. You're on adrenaline," she explained. "When you're traveling, you want to see everything, you want to explore. When I did get back to Los Angeles, I think that's when it hit me. I said, 'All right, I need to sleep for a good month!'"
Check out a sizzle reel of her adventures below.
While Jacqueline relaxes from her world travels, audiences have opportunities to check out the acting side of her career. She told us, "Last year I finished with a Lifetime thriller called Her Husband's Betrayal. It's Double Jeopardy meets Enough, and we shot it within like a month, but it was a fun time." The flick, in which she plays a newlywed framed for murder by her own spouse, airs on Lifetime Movie Network in January.
Her hosting duties and acting roles keep her busy, but Jacqueline still makes room for some downtime on the schedule. "I like to have a balance. Obviously I go out with my friends, but I love to just stay at home and read and hang out. I'm really good at just lounging and being relaxed," she told us. "And then I love to stay active as well."
One of her passions is going out for walks with dogs from local animal shelters. "It's something that's really dear to my heart," she added. "You can go and you can take these dogs and you can walk them." Check with the shelters in your area to see if you, too, can spend some quality time with a shelter pet this holiday season.
But if there's anything this talented and well-traveled actress wants us to take away from Party On, it's to enjoy life to its fullest. "I hope viewers that see the show," she told us, "it inspires them to travel and to live in the moment, and don't sweat the small stuff!"
Jacqueline hosts Party On every Thursday at 10 PM ET/PT on E! You can also keep up with her on Twitter (@JacquelineMWood) and Instagram (JacquelineMWood_1).
(c)2013 Brittany Frederick. Appears at Starpulse with permission. All rights reserved. No reproduction permitted. Visit my official website and follow me on Twitter at @tvbrittanyf.