Jacqueline Bisset Rambles, Swears During Golden Globes Acceptance Speech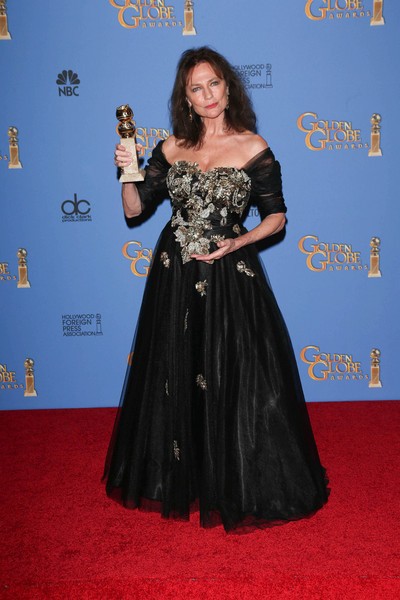 Golden Globe Awards organizers had to censor Jacqueline Bisset at Sunday night's ceremony after she uttered an expletive following her win for "Best Supporting Actress" in "Dancing At The Edge."
The actress was the second award winner of the night, and it took her quite some time to reach the stage to accept her trophy at the Beverly Hilton Hotel.
The British star appeared a bit flustered by the time she was able to accept the award and made a rambling speech before producers started playing music, which signifies a star to wrap up.
"I'm gonna get this together," she said before adding, "I want to thank the people who have given me joy, and there have been many, and the people who have given me s**t. I say like my mother... 'Go to hell and don't come back!'
 
"However... I believe, if you wanna look good, you've got to forgive everybody... I love my friends, I love my family and you're so kind."
Bisset is known for 60s and 70s  films including "Bullitt" and "Murder on the Orient Express."
A few minutes later, Elisabeth Moss swore when she picked up a trophy for "Best Actress in a Mini-series or TV" for "Top of the Lake."