Jackson Guthy: Life On The Summer Break Tour
Hey everyone, Jackson Guthy here. Just wanted to up everyone since it's been a couple weeks since we've last talked. It's been incredible touring with Big Time Rush, Victoria Justice, and Olivia Somerlyn over the past several weeks. Each week I see more and more Jackson fans, so I sincerely thank you all for the support. I would also like to thank all of the Big Time Rush fans, Victoria Justice fans, and Olivia Somerlyn fans for embracing me and supporting my music.
I've done so many fun things so far on tour and made unforgettable memories with family, friends and fans. The Summer Break Tour is approaching its end, but I'm beyond excited for the rest of the dates coming up. Check out the links below to see what I've been up to during the tour.
My awesome fans, you guys have been amazing. Here's some proof to show how great you guys really are:
I also decided buy a segway for getting around and generally tour goofiness. I think it's safe to say that I've been enjoying this thing more than I thought I would lol.
This show put a lot in perspective for me. I feel beyond blessed and grateful to have been able to perform in front of this many people. My fans are growing by the day, so I can't thank you all enough. I will continue to work hard and make you all proud. http://instagram.com/p/bw72qCEPnJ/
It also seems that I'm not the only one with a growing fanbase. My dog Cruz has been stealing a lot of attention from me. I think Cruz might have more fans than me actually...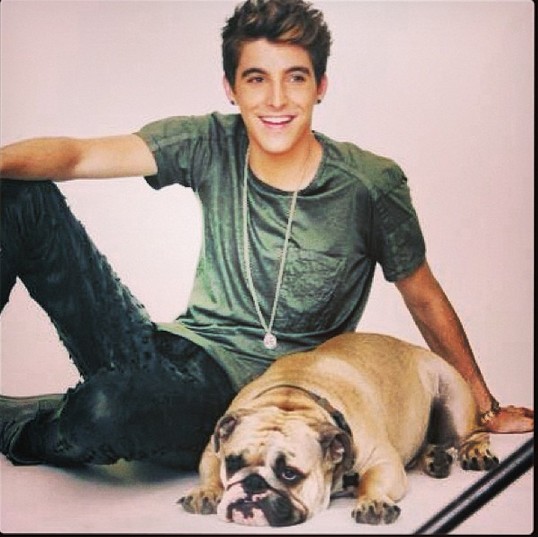 Follow him on Instagram here: http://instagram.com/lordcruz
Check out my website to see the remaining Summer Break Tour dates. I might be stopping in your town! If so, make sure you come to my free meet and greet. I'll talk to you all soon! See you all in Toledo tonight!

-JG